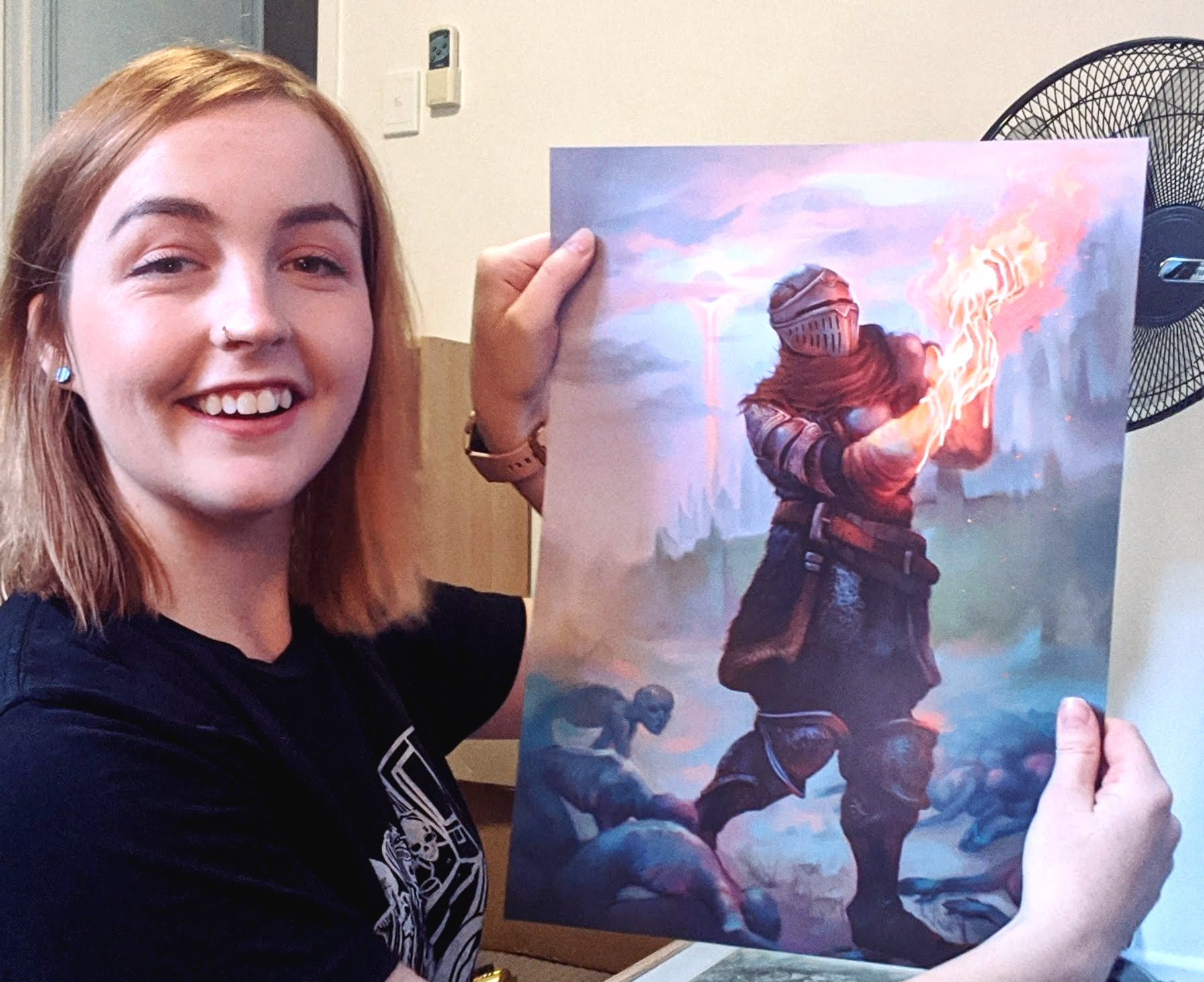 Lucy Georgina is a fantasy illustrator, concept artist based in Asutralia. You can catch her work around various venues in Brisbane keep an eye on her social media for updated on upcoming shows. She has also been featured in Imagine FX Issue#167. Freelance works range from 2D asset and character  design for videogames, to book cover illustrations and custom portraits of fantasy characters. 
You can find more works on her PORTFOLIO and weekly updates on INSTAGRAM
This store is all original art based from new designs and fan inspired characters from the likes of video games, dungeons and dragons, movies and books. Prints are high quality poster style. Mostly available in A3 and A4 sizing. 
For enquiries checkout our FAQ page, or contact us. 
All products are packaged and shipped from Australia. It is our goal to use as much recyclable/compostable and plastic free options as possible. 
This includes: 
CELOPHANE BAGS
From clearbags.com  eco range. The material is derived from polylactic acid (PLA) and is certified compostable.
BACKING BOARD (Prints)
Backing boards from packqueen.com.au Made with 100% recycled materials
ECO MAILERS (pins and A4 prints)
Eco mailers from Heapsgood Packaging are bags that go over your prints for mailing. They are 100% compostable created from plant based materials instead of plastic, and are waterproof to keep your purchase safe.
HONEYCOMBE WRAP FILLING
For products that need a little extra cushioning, we use honeycomb wrap a paper based alternative to bubble wrap.